Mold for the first two-wheeler urethane seat in the country linked us with the world
In 1971, we worked on the mold for the first motorcycle seat cushion in Japan.
Honda Motor Co., Ltd. (HONDA), a major motorcycle manufacturer, was the first to adopt a manufacturing method that no company has worked on for domestic motorcycles.
There was a succession of inquiries from other manufacturers who saw the product and there is now a continuous flow of enquiries.
In 2001, we also entered the seat mold industry leading America. At present, we also offer many products to the competitive four-wheel buggy market, which is currently gaining local popularity.
By accumulating know-how through product development for motorcycles, we have grown into a company that can handle mass production, special formats, and orders from different industries.
On the other hand, we do not require the introduction of the latest equipment easily even if the client demands change.
We have been thinking about "how to use" existing machines that have been used so that they fit in our hands and have responded to changes with human technology.
Engineers have overcome each issue by improving their knowledge and skills and expanding the fields they handle.
As a result, we are now able to commercialize products at an "appropriate price" with no waste even for brand new enquiries. From one point to mass production, we have made it possible to make proposals that match your budget.
Technicians work in an environment where they can maximize their abilities while using the machines, they are accustomed to handling.
Through product making that only we can do...
We continue to provide high quality products for domestic and global clients seeking their one and only products.
CEO
Hiroaki Tsuchida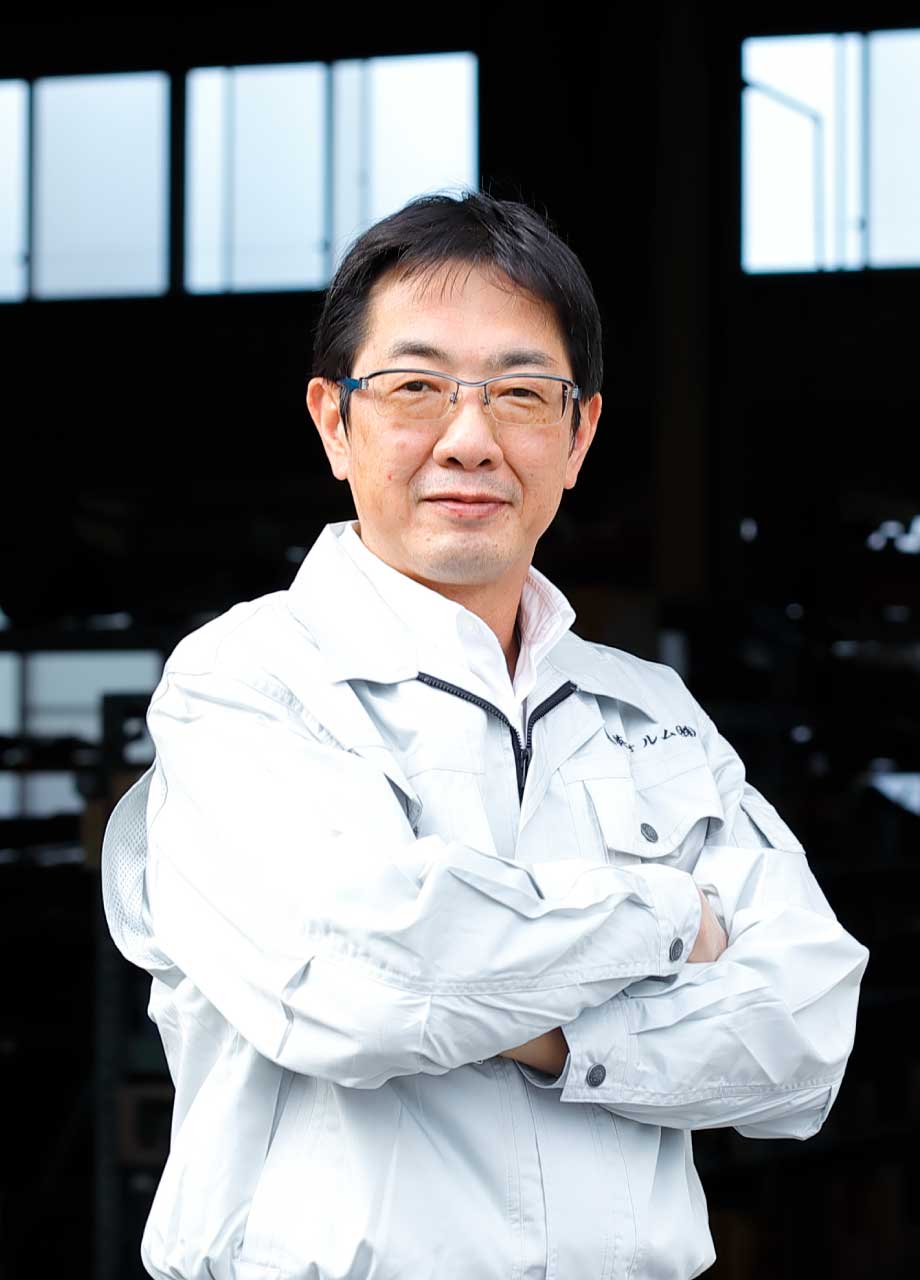 Promise
Three promises from Kyokuei Form
01.
Proposals that take into account characteristics of urethane
As a professional who has specialized in urethane mold manufacturing for a long time, we make proposals based on its characteristics.
Even in different industries and products, we create data based on accumulated information and provide high and stable quality.
02.
Metal mold production with foam trial
We check the finish of the mold before delivery by conducting a foaming trial in-house, and we are working to ensure that the product is completed.
Even clients who are unable to take the time to trial them themselves can request a product with comfort.
03.
A full production process support
Based on our experience in manufacturing support at our customers, we also provide necessary advice and support to our customers when making prototypes and mass-producing urethane products.
Even if you have never ordered a mold, you can consult us without any concerns.
1971

Started molding of motorcycle seats (urethane) at Asahi Sponge Rubber Co., Ltd. (Takayanagihigashimachi, Okayama city) (first in Japan for motorcycle seats)
With that, started mold production
1985

Urethane mold manufacturing department becomes independent from Asahi Sponge Rubber Co., Ltd.
Kyokuei Form Co., Ltd. within Okayama city Iron Works Center established
(Founder Eiji Tsuchida)
1991

Transfer to new workshop built at current address (Kurisaka Industrial Park)
2001

In-house production of cast wooden molds
2004

Start exporting to TRI-CON INDUSTRIES.LTD (USA)
2008

Aluminum casting factory constructed on the premises of the current address and in-house casting started
2011

Hiroaki Tsuchida becomes CEO
Company name
Kyokuei Form Co., Ltd.
Established
February 1980
Contact
TEL:(086)463-1600
FAX:(086)462-3773
E-mail:kyokuei-form@song.ocn.ne.jp
Details of Operations
Production of mold for urethane molding
・Mainly aluminum mold for two-wheeler seats
・Mold for other marine, ATV (buggies) and industrial vehicles
・From model production to casting, molding to product trials

Main clients
TS Tech Co., Ltd., Kyushu TS Co., Ltd.,
TRI-CON INDUSTRIES, LTD.(USA)
Hamaguchi Urethane Co., Ltd., Kurabo Industries Ltd.
Manufacturers handled

Motorbikes (Seats)

Domestic: Honda, Yamaha, Suzuki, Kawasaki
USA: Major motorbike manufacturer
Brazil: Honda, Yamaha

Marine (Seats)

USA: Yamaha, Kawasaki

ATV, SIDE X SIDE (Seats)

USA: Honda, Yamaha, Suzuki, Kawasaki

Snow Mobiles (Seats)

Domestic: Yamaha

Four-wheeled Vehicles (Consoles)

Domestic: Lexus, Toyota

Four-wheeled Vehicles (Arm rests)

Domestic: Suzuki, Recaro

Four-wheeled Vehicles (Head rests)

Domestic: Suzuki, Recaro, Daihatsu

Construction Machinery (Arm rests)

Domestic: Kubota, et al.

Agricultural Machinery (Leather all-in-one seats)

Domestic: Yanmar, Iseki, et al.

Office Chairs

Domestic: Itoki, Kokuyo, et al.

Medical, Care

Domestic: Atom Medical, Takara Belmont, OG Giken, LIXIL, etc.

Other: Softball bats, theme park playground equipment parts, etc.

Domestic: USJ
History of Exports
For USA Around 20 molds a year